As the summer months approach, barn cleaning, repair, and prep should be a top priority for property owners. Follow these barn prep tips to keep your animals cool and comfortable all season long.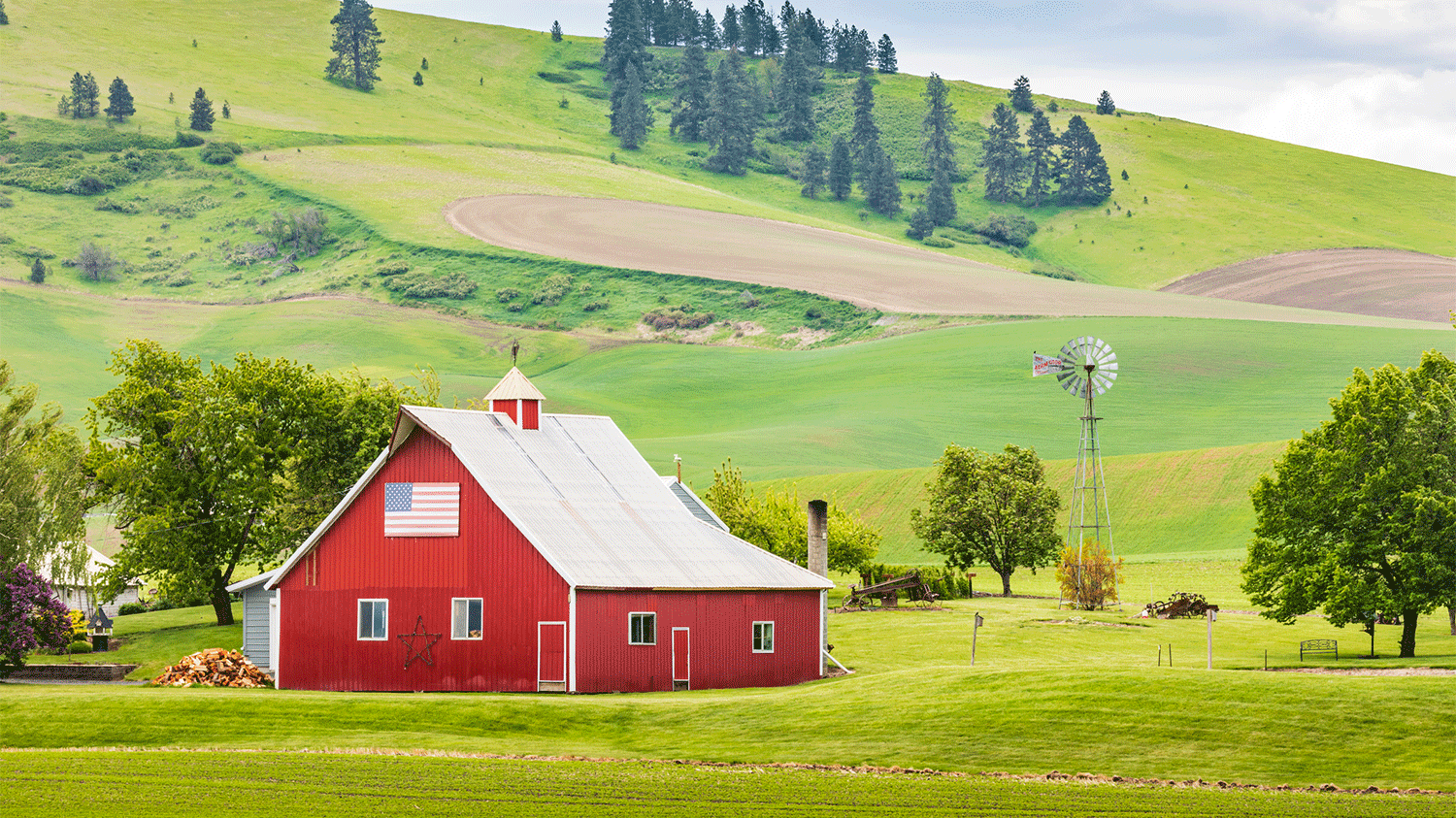 Tidy Up and Clear Out the Barn
Go through your tools and supplies to determine if you still want to keep them. Now is the time to pack up winter gear and bring out the summer essentials for warm weather riding. As you go through each item, make a note of what you plan to keep, sell, donate, and throw away. Donate unwanted supplies to a local rescue or another nonprofit in your area.
Deep cleaning a barn requires removing equipment such as stall mats, hay, bedding, and anything else that covers the barn's surface space and disinfecting these in a different location. During the deep clean, animals will need to be turned out to the pasture or temporarily relocated.
Hay Storage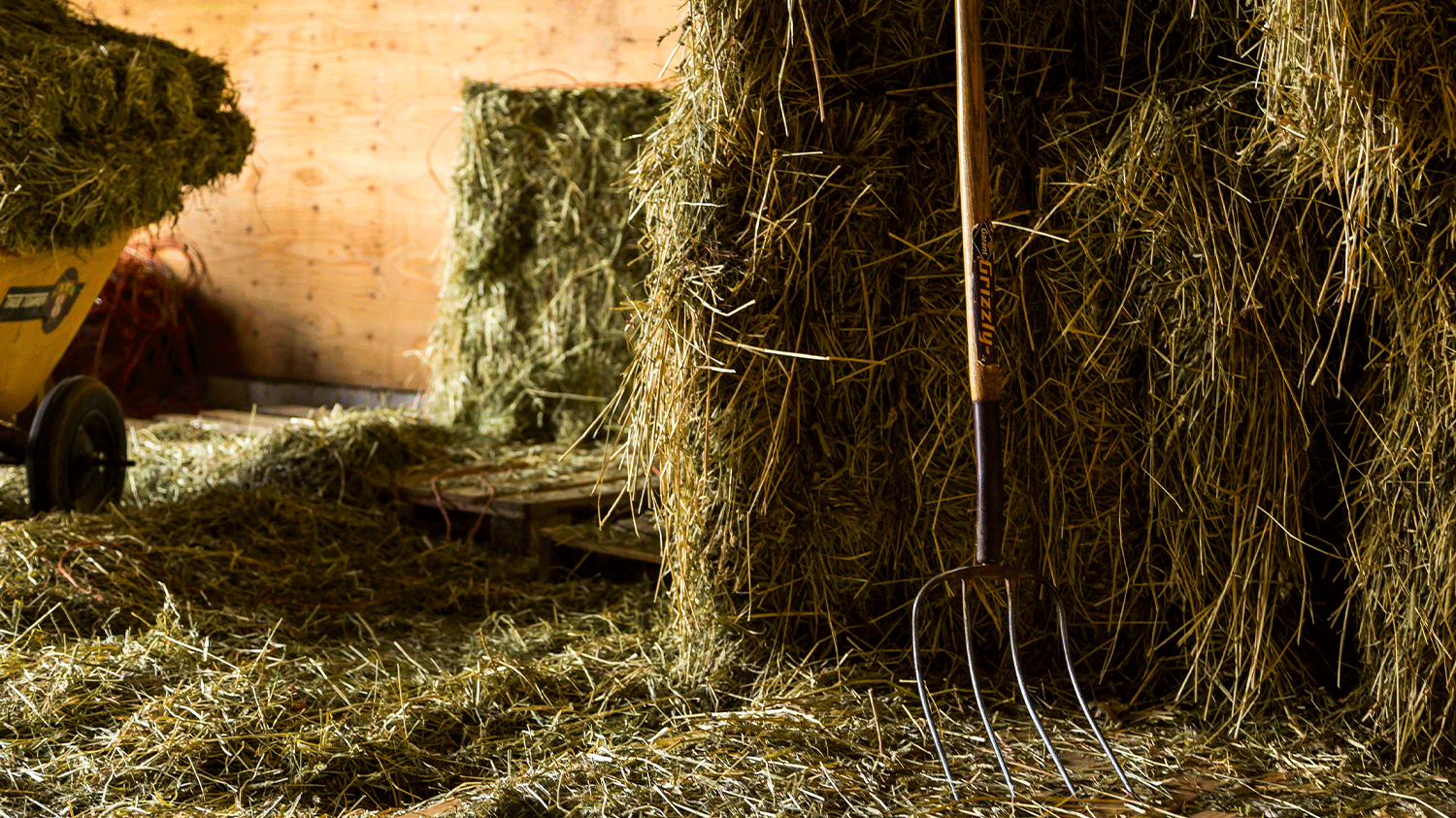 Cleaning out your hay room or storage area can reduce the risk of fire and mold. Remove the pallets and sweep the hay from that area to reduce the dust and potential for mold. Use the broom to remove cobwebs and give your room a fresh appearance.
Inspect the area for wet spots. A wet spot can be the result of a leak that may need repair. Fixing the leaks can prevent moldy bales from developing. After you have thoroughly cleaned the hay room, you can bring the hay back in.
By cleaning the hay storage area, this also helps reduce the fire hazard. On a similar note, this is a great time to ensure you have enough hay to last you through the summer.
Tack Room
Winter equipment can be stored in the tack room to make room for the summertime supplies. Once you have cleared the space, you can condition the summer tack, polish the hardware, dust, and sweep. Utilize vertical space using shelves, cabinets, and other wall organizers to save floor space and keep your room organized.
Aisles
Barn aisles can easily be turned into additional storage space, but this can be detrimental to the flow and safety of the barn. Clear your barn's aisles of supplies and equipment that can be stored elsewhere.
Safety Equipment and Fire Management
Prevent summer barn fires by having a plan in place before disaster strikes. Check that you have fire extinguishers that work and are easily located. Schedule a visit from an electrician to check your wiring.
Check for fire hazards such as piles of debris, brush, bedding, and hay. Remove cobwebs and dust on a frequent basis to reduce the flammable material present in the barn.
Only use fans designed for barns. Some household fans cannot handle dust, which may clog the motor and start a fire.
Create a defensible space around the barn to reduce fire damage. Keep tree branches at least ten feet from the roof and keep the grass and other vegetation trimmed within a 30 foot perimeter of your barn.
For more tips on protecting your structures during wildfire season, check out our blog post: Wildfire Home Protection – Tips for Hardening Your Home.
First Aid Kit
Don't get stuck scrambling for your first aid essentials. Take inventory of your barn and trailer's first aid kits. Has the medication expired? Do you need to order replacements? Now is the time to restock your kit.
Water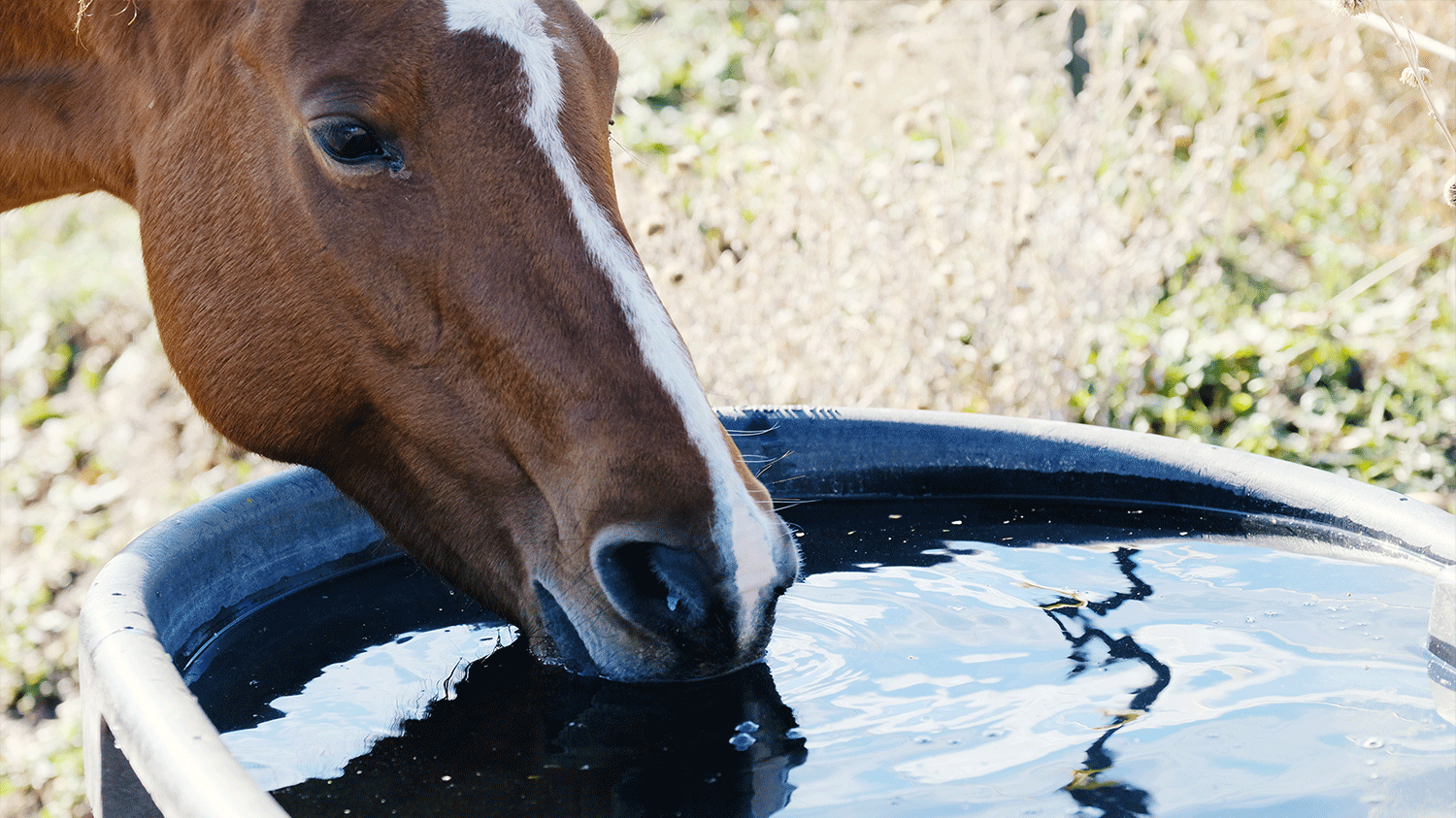 Keeping your animals hydrated throughout the summer is important for their health and comfort. Thoroughly clean the buckets or troughs and ensure automatic waterers are working. Since water will be critical during this time, it is important to check the plumbing for leaks and get them fixed before summer comes.
Ventilation
As the temperature increases, your animals are going to need proper ventilation to stay cool. Ceiling fans can be an integral part of your cooling system. They can help remove stale air and provide air circulation to filter in fresh air. You can also keep the doors and windows open to provide a natural airflow.
Proper ventilation helps prevent harmful gasses like hydrogen sulfide and ammonia to build-up and keeps your animals safe from overexposure to these gases. To maintain proper airflow, check passive ventilation such as windows and vents for damage and debris.
Shade
Summertime fun can be hampered by too much sun. Make sure your animals have plenty of access to shade. If it is not available, prepare for summer by building structures that can provide protection for most of the day.
Waste Management
Proper waste management can reduce the risk of mold formation, lower ammonia levels, and reduce the fly population. In the spring, give your stalls a deep clean to prepare for the challenges hot weather can bring.
Electrolytes
Just like us, animals require salt and minerals to remain hydrated and maintain other bodily functions. Electrolytes are essential for regulating muscle contractions, nerve function, hydration, and blood pH.
Electrolytes are in pasture and hay but animals may need extra electrolytes to mainain proper health and performance. Keep salt and mineral blocks available for your horses in a holder by their feed and water.
Pests
Summer brings a wide range of insects and pests that can be a danger to you and your animals. Below, we provide with affordable and efficient ways to tackle insects, rodents, and squirrels on your property.
Insects
Warm weather brings in a variety of insects, such as horn, stable, and house flies. Horn and stable flies are especially dangerous since they can feed on the blood of cattle and poultry. For best insect management, keep your barn clean and practice proper waste management. Traps and pesticides can be used to control their populations.
Watch out for wasp and hornet nests. They tend to build them in barn overhangs and eaves. If you spot a nest, use an insecticide to kill the wasps before removing them. Avoid using insecticides if the chemicals come in contact with the livestock, water, or feed.
Beatles, especially the powder post beetle, can be especially damaging to the barn's wooden structures. Litter beetles can spread harmful bacteria. Weevils can contaminate livestock feed. Needless to say, they are bad news. Regularly monitor for signs of structural damage in support beams. Boric acid can eliminate infestations.
Rodents
Rodents such as deer mice, house mice, and barn rats are some of the biggest issues you may face in the summer. To keep a rodent infestation out of your barn, seal all the points of entry. Mice can be small enough to fit in the tiniest of holes. Inspect doors, windows, and the foundation for areas where they may squeak through.
Put in screens over the ventilation, clean the debris from the area, and securely store the feed to prevent rodents from feasting on your animal's food. Invest in traps and bait stations to control rodent infestations.
Squirrels
Squirrels are not a common pest, but can cause damage to the barn's electrical wires and equipment, not to mention spread pathogens to livestock. Keeping squirrels out of your barn requires the same prevention techniques used to keep rodents out. Seal points of entry, check for droppings, and keep the space clean. Using traps and rodenticide can be an effective strategy to keep them away.
Prepare for Summertime Fun with Wilco Farm Stores
All-season barn management is easy and affordable with the right barn and stall tools. Shop for barn supplies like fans, stall mats, fly and pest control, saddle racks, and so much more at Wilco Farm Stores.
Happy cleaning!