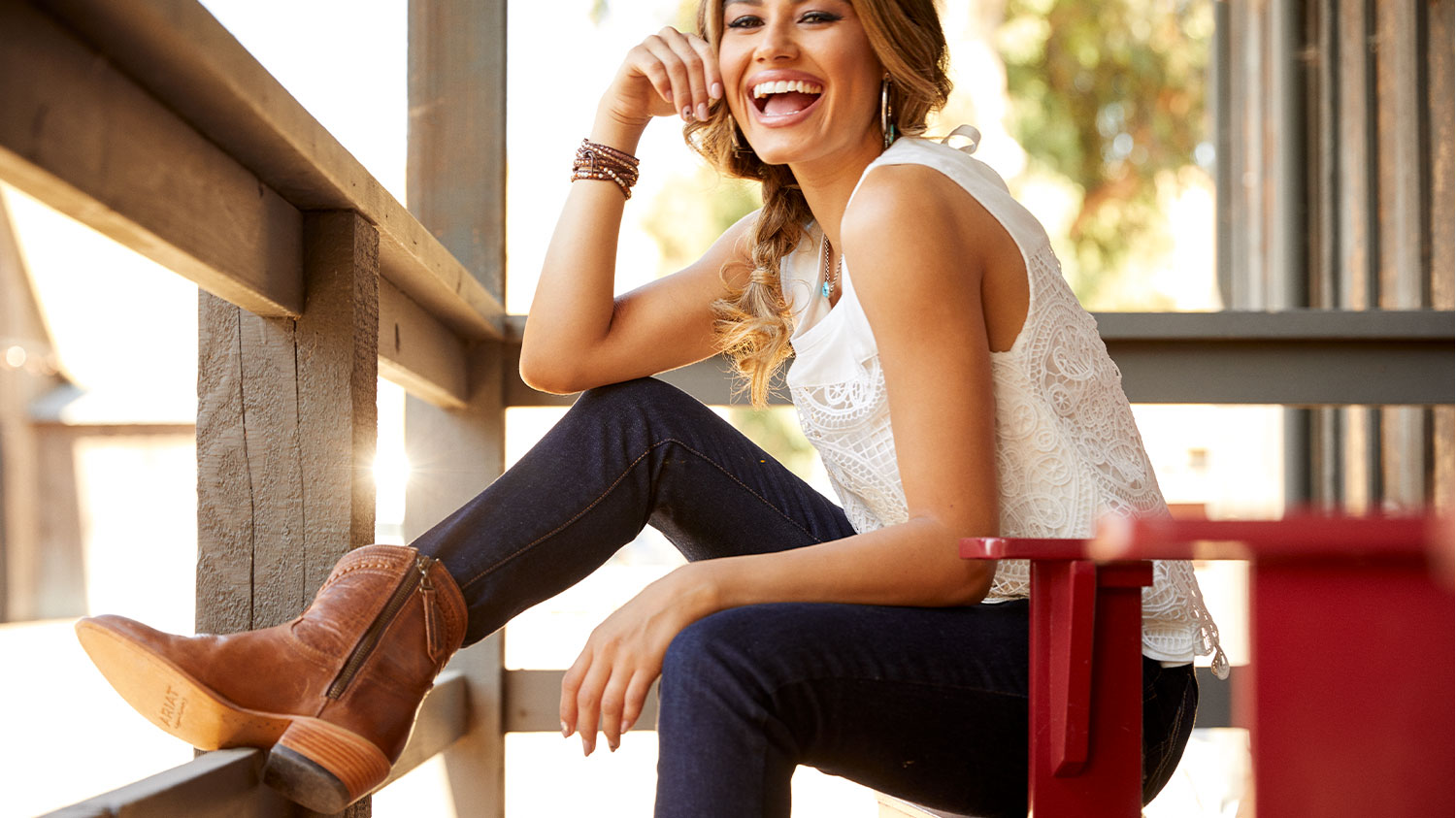 As summertime rolls around, the Western look can truly shine. Think summer rodeos fitted with your favorite denim jeans, pearl snap shirt, fringe jacket, bolo tie, and cowboy boots.
If you are looking for inspiration to complete your Western summer wardrobe, we have got you covered with fashion tips and outfit ideas to make you feel like a true cowboy or cowgirl. Explore a tapestry of textures, colors, and other sartorial elements found in Western fashion.
Desert Dreaming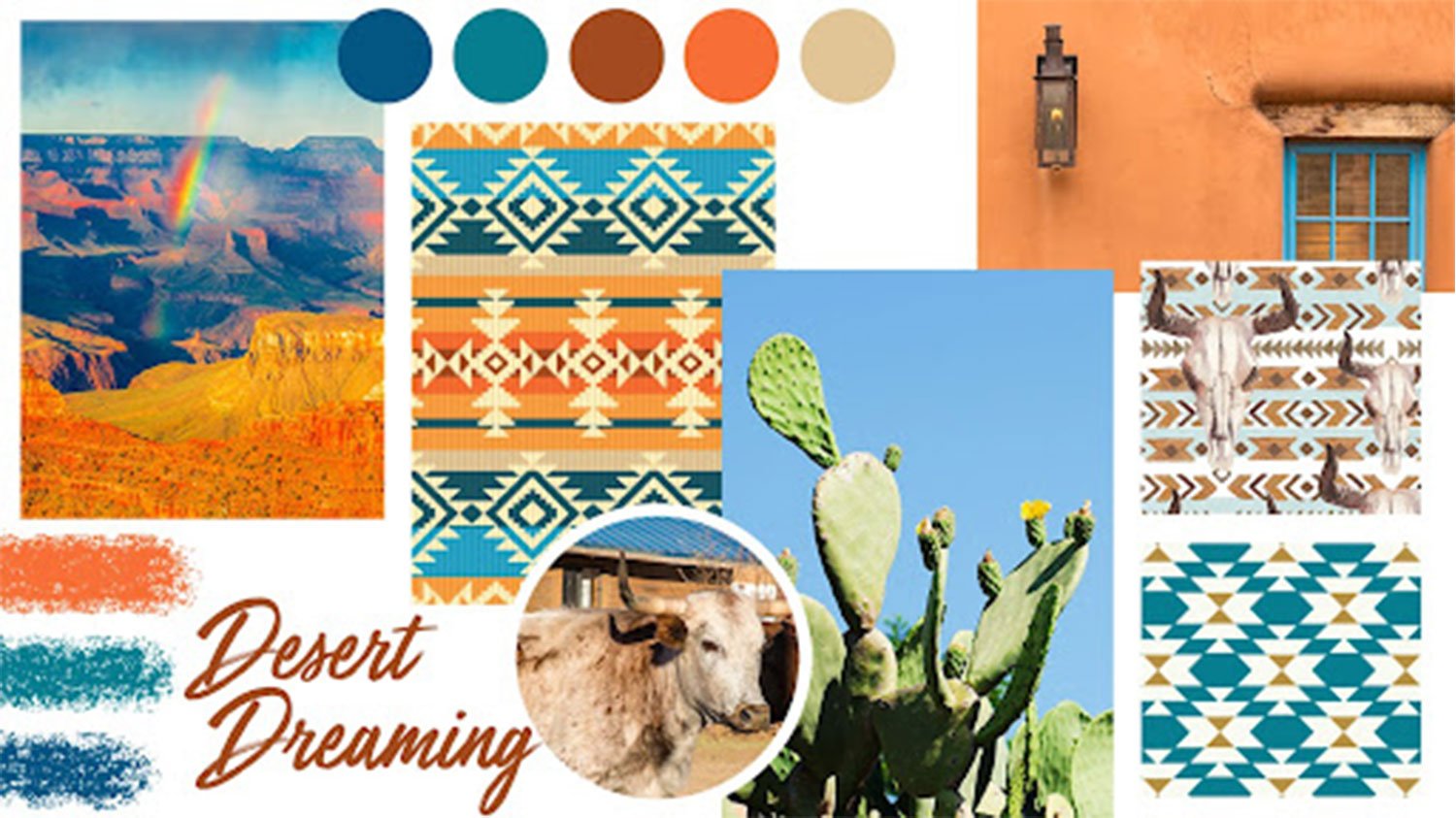 In a vast and arid desert oasis, flowy and rugged Western wear can keep you cool and comfortable in the summer heat. Your summer Western wear can take inspiration from natural landscapes like the colors of the desert sand, dusty green cactus, and other neutral hues found in the bare and sandy terrain.
Add a splash of color and brightness to your taupe, rust, or other earthy-toned colors in your ensemble with handmade turquoise jewelry set in silver. Turquoise bracelets, necklaces, earrings, and rings pair perfectly with neutral colors associated with the desert.
Flowy maxi skirts and dresses are lightweight and cool options that can help you embrace the desert vibe. Pair them with booties and a bold Western-style belt. Maxi skirts and dresses can also pair with a neutral-colored and cropped tank top and a wide brim hat. Tank tops are soft and comfortable and can flatter your figure. Now you are ready for summer.
Navajo-style geometric patterns and kilim-inspired motifs perfectly represent desert-dwelling cultures with a rich history of hand-weaving textiles. Navajo patterns feature geometric shapes, while kilim patterns have motifs that denote different aspects of their culture. These patterns add a bold touch to an otherwise toned-down look.
For men, a short-sleeve button-up shirt with their favorite desert prints (cactus, bleached cow skulls, etc.) can be a fun way to showcase their personality while staying on theme. Tone down the desert look with a simple white tee and a sleek suede vest.
Vintage band t-shirts are a comfortable choice that can be elevated or dressed down depending on the occasion. Vintage t-shirts of any kind can pair well with your favorite pair of denim jeans, a maxi skirt, or shorts with a cutoff hem.
When it comes to desert-inspired accessories, a patterned bandana is high on the list. Bandanas can be used as a headscarf, bun tie, belt, headband, or neck scarf to pull off that Wild West look.
It is summertime. It is time to bust out those flared bottoms, Western boots, fringe denim jacket, western-inspired belt, and cowboy hat to protect you from the desert sun.
Native Roots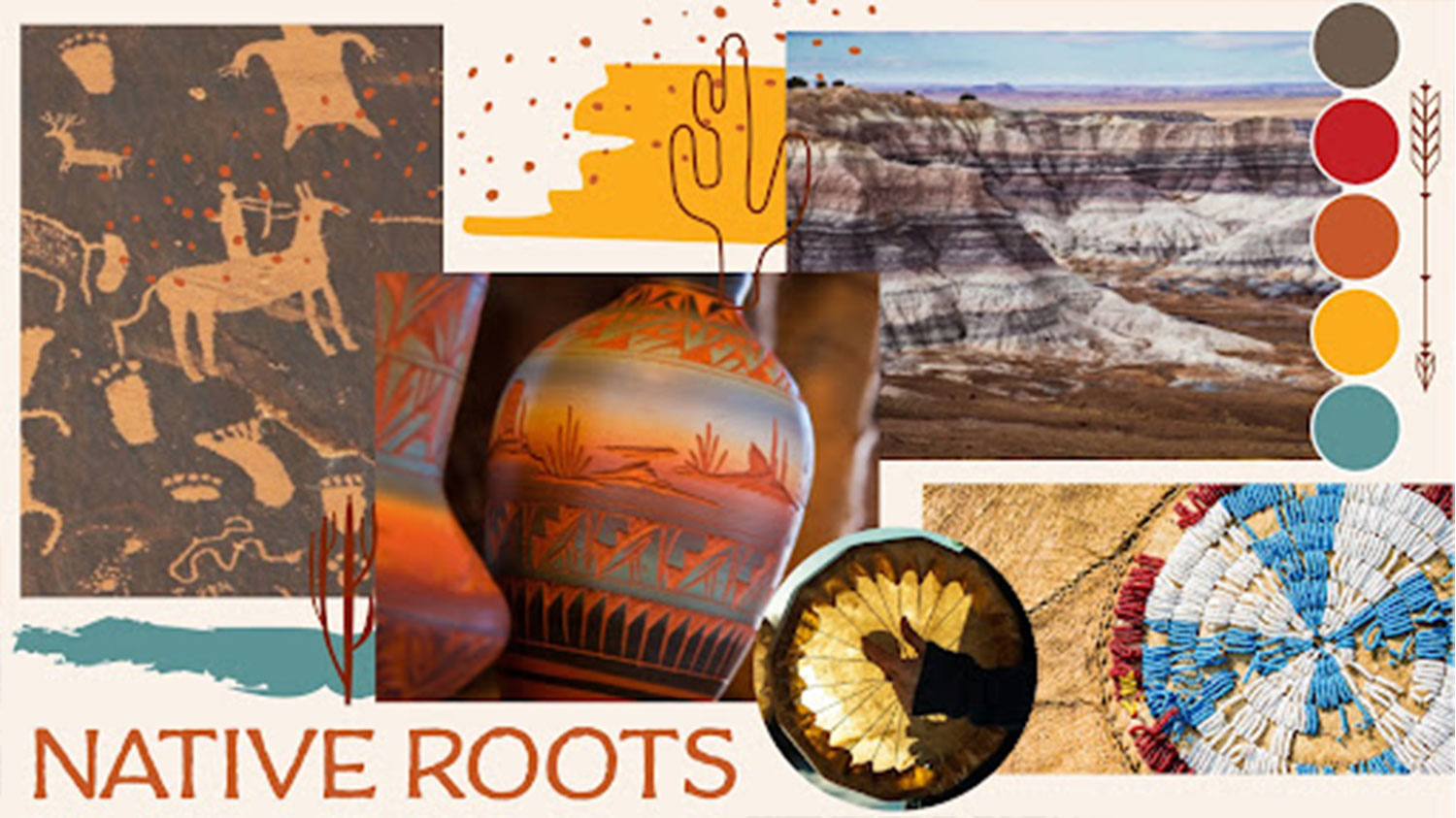 Indigenous American tribes have a close link with the cowboy lifestyle and the rodeo world. Embrace the spirit of the West by incorporating various fashionable elements into your summer attire. Whether it is a bolo tie, moccasins, or fringe clothing, these stylish touches can elevate your Western style.
In terms of colors, think shades of yellow, orange, and gold. Consider everything from muted mustard hues to radiant, yellow blooms of a sunflower. Beadwork and textiles from indigenous tribes feature various designs and colors and vary depending on the tribe, but a common motif is a geometric pattern and a burst of color.
For example, Navajo textiles feature brighter colors and diagonal lines than the more Puebloans' subdued designs. Designs featured in this summer-friendly wear can represent various aspects of their culture and landscape.
Moccasins can be dressed up or down this summer. Moccasins were usually made of deerskin. Pair them with a dress or a t-shirt and straight leg jeans. Prairie dresses, vintage band t-shirts, and other bold looks can work well with moccasins.
In keeping with the spirit of the Southwest, top off your summer look with beads, stones, crystals, and other natural elements such as feathers and animal bones. Turquoise and abalone jewelry can add a bold and colorful touch to any summer attire.
Bolo ties are a timeless jewelry piece for men and women. Wear it for casual or formal affairs. They are usually worn with a collared shirt and designed to function as a necktie. Pair it with a leather vest or shoes to finish your Western wear. A bit of fringe is encouraged.
Vintage Americana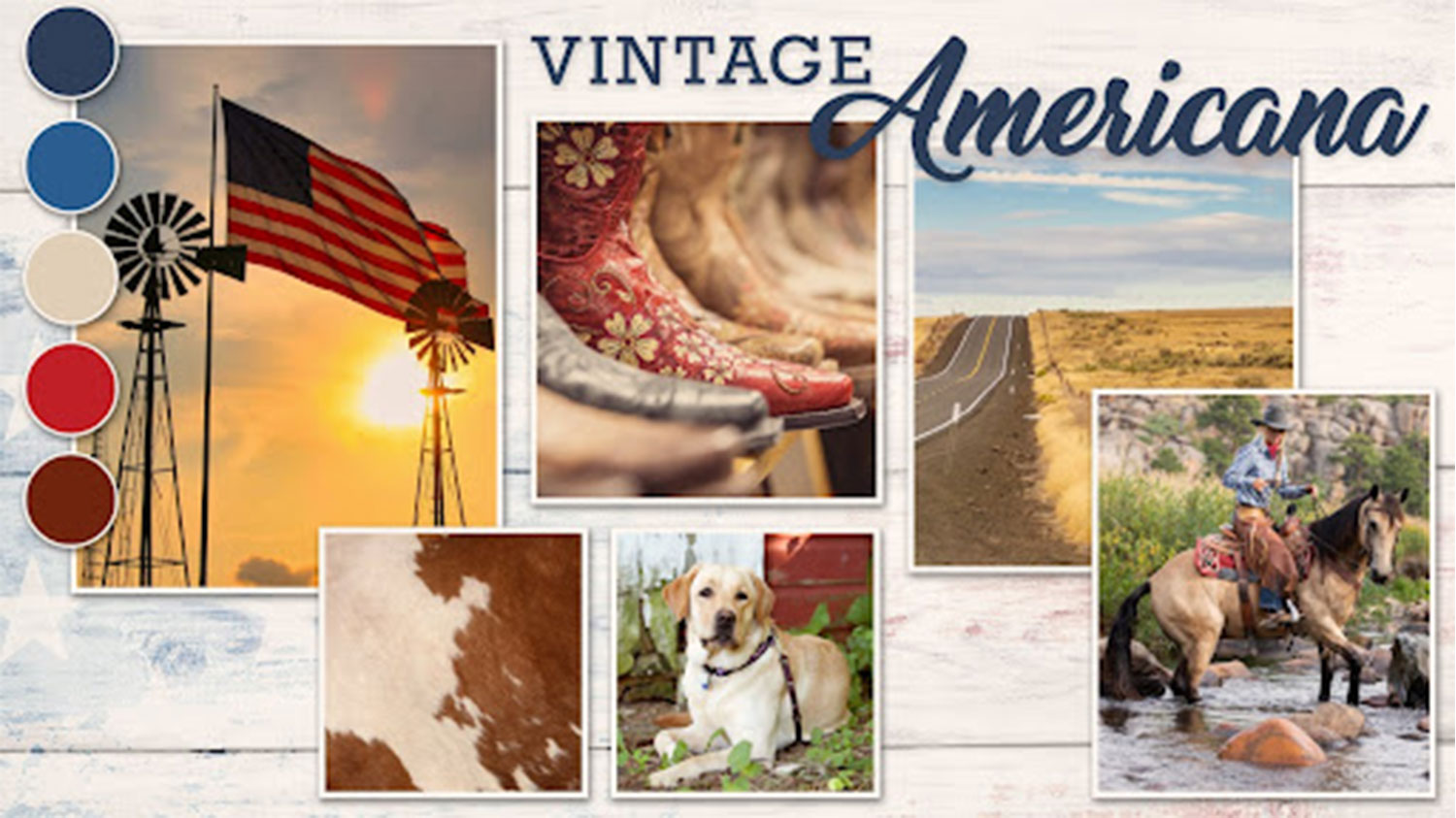 Classic. Homegrown. Heritage. Vintage Americana represents pride in pride in American culture, folklore, and history. An easy way to embrace the vintage Americana vibe are symbols or images relating to America and the national flag.
While the American flag colors may be a good place to start, you are not restricted to the red, white, and blue color scheme.
Consider shades of red, white, and blue such as muted red, off-white, and pale blue. Vintage Americana in Western fashion is characterized by various textures, ruggedness, neutral colors, and a worn appearance.
Try on a sundress with cowboy boots or some boot-cut jeans. Ruffled, high-necked, and tiered prairie dresses can bring together that classic vibe.
A white tank can be the foundational layer for a classic Americana ensemble. Add layers such as a denim, suede, or leather jacket with some fringe, and you are ready to hit the rodeo. Choose some dark or light wash jeans, depending on the occasion.
For men, dark wash denim jeans are a durable and practical option that can be worn with a leather or denim jacket and casual shoes. When wearing two denim items, pair two different washes of denim to create a distinction.
Men can also try on cowboy boots with dark straight-leg or bootcut jeans, depending on how rugged or chic they want to look. Finish off the look with a large Western-style belt buckle and a cowboy hat to stand out this summer.
A bandana can be more than just a handkerchief. In the 1950s, this accessory was also used as an ascot or hair tie. Try on a red bandana for a classic American look. Pair your bandana with a denim jacket or jeans and a white t-shirt for a clean look.
Miners and railroad workers commonly wore overalls, but now they can be used as more than utilitarian workwear. Paired with cowboy boots and Western accessories, an overall can transform you into a certified cowboy or cowgirl.
Shop the Western Wear Trend at Wilco Farm Stores
Get ready for summertime fun with fun and Western-inspired wear at Wilco Farm Stores. We carry a wide selection of tops, bottoms, hats, boots, and accessories for men and women. Whether you are riding horses or line dancing, you can find clothing that can fit your lifestyle at Wilco Farm Stores.