Does your horse have a hard time keeping weight on in the winter? No matter how much food you throw at them, it doesn't seem to stick. Then come spring you take their blanket off and they look like they haven't eaten a single bite.
It's widely known that horses over the age of 20 start losing their ability to process nutrients and turn it into energy. Your once plump pony might start looking a little on the thinner side. Yes, it can be scary at first, but with a few adjustments to their feeding schedule and workout routine, you can help your horse age gracefully.
Keep reading for more tips on how to help your horse gain weight this summer.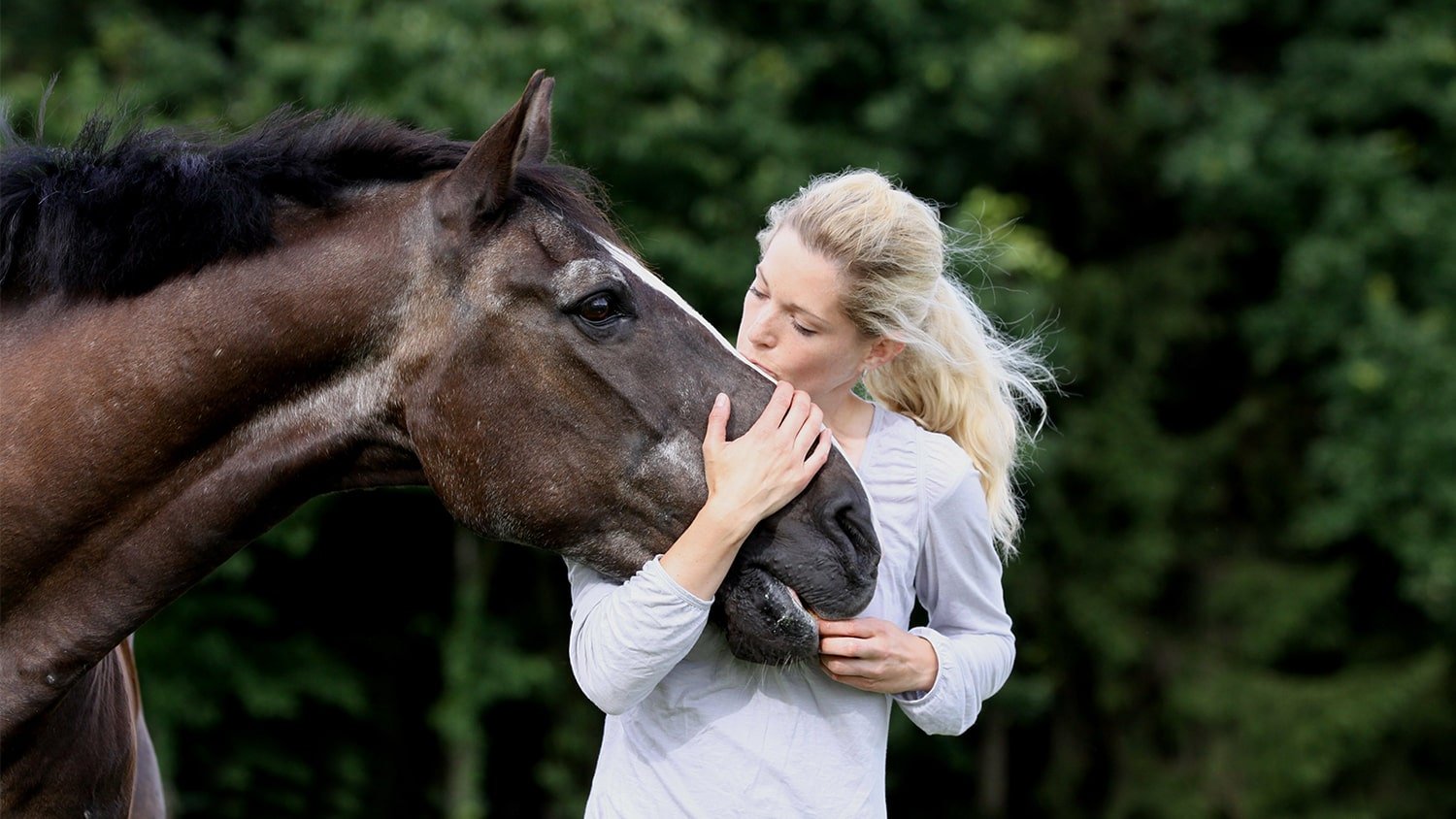 Why is my old horse not gaining weight?
There are many factors to remember when trying to put on weight on your senior horse. Even though horses are tough, they are also extremely delicate. A change in routine can cause a horse to stress to the point of dropping weight.
If you plan on changing your routine do it slowly and in small increments. That way your horse won't have a hard time adapting to the new changes.
As your horse ages, there will be things that need to be kept up on more attentively.
Here are some things we recommend:
1) Float your horse's teeth
Your horse's teeth grow constantly, just like their hooves. So, when your horse hits their twenties it's going to be a lot tougher for them to be able to chew their food.
For your horse to properly process their food they need to be able to grind it up to a certain consistency. This is very difficult for them to do if their teeth are long.
Call your vet to set up an annual appointment to have your horse's teeth floated (filed down). Filing down your horse's teeth means that they will be at the same length as when they were younger. Your vet will also be able to check to make sure that your horse's teeth aren't poking them, or are unhealthy.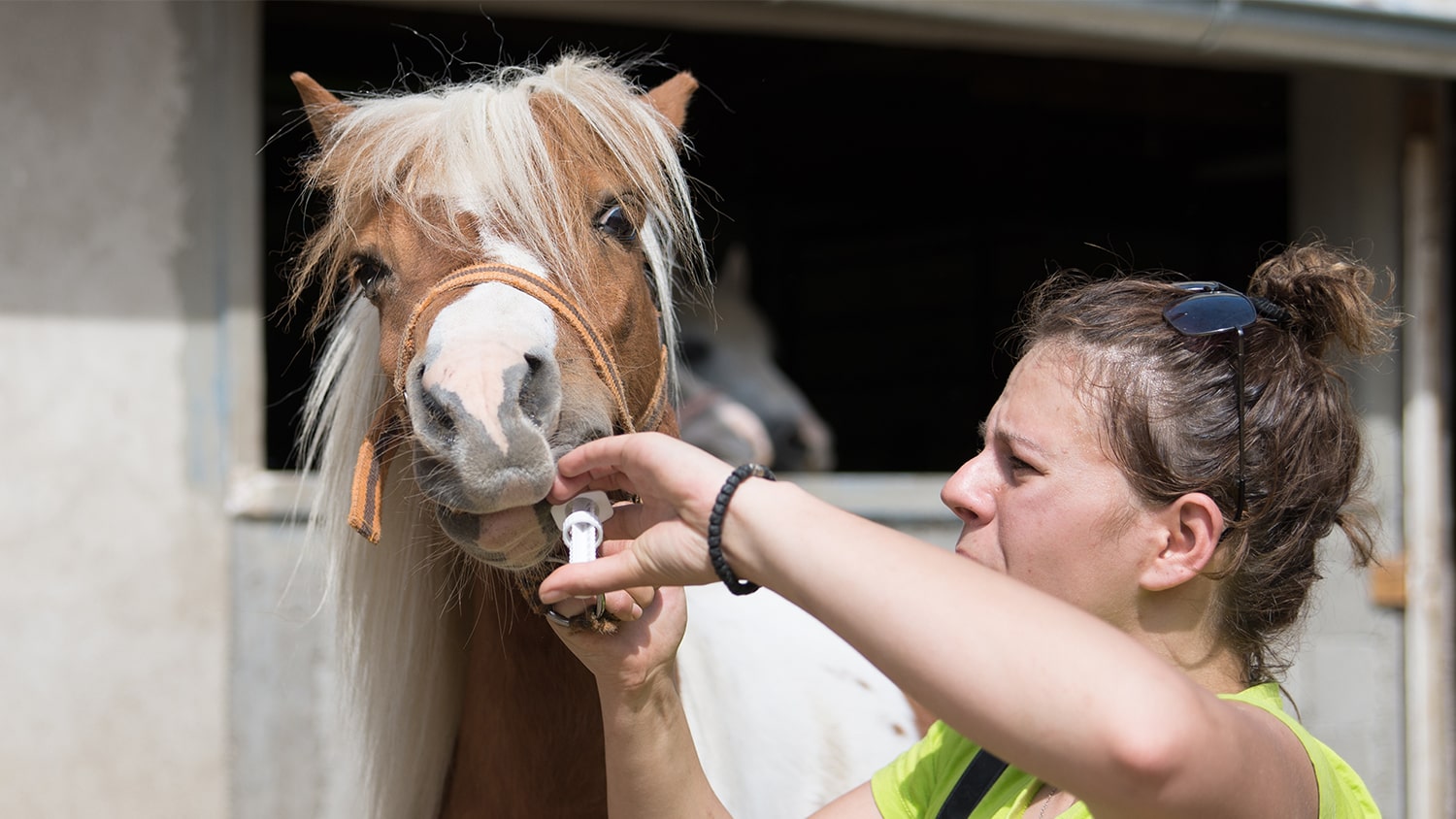 2) Deworm your horse
The older your horse gets the more susceptible they are to parasites.
It's important to research what parasites are prominent in your area (bot flies, tapeworms, etc.), and in what season they come around. By doing this you can be sure to buy the proper wormer at your local Wilco Farm Store.
Set up a regular deworming schedule. On average you should be deworming your senior horse every 8 weeks. Make sure you alternate deworming medications so that the parasites don't become immune to it.
3) Increase their feed
As your horse ages, they're going to need to eat more throughout the day. Feeding your horse hay three times a day can help them put on weight. You can also try switching over to more nutrient-dense hay-like triticale or a 3-way blend. Depending on your horse's breed, you can also try giving them a 50/50 hay (half alfalfa, 1/2 grass blend). Some horses (like Arabians or other hot-blooded breeds) have a hard time processing alfalfa due to the high sugar content. Check with your vet before adding this to your feeding routine.
4) Regular exercise
As horses age, their muscles start to have less elasticity and if they aren't worked regularly they will start to deteriorate. You don't have to work your senior horse as hard as you would a youngster. Putting their saddle on and lunging them in the round pen for 30 minutes will do just fine. If they are still in good condition to ride, they may enjoy getting out on a trail for some light work.
Keeping up with regular exercise will help keep their topline in shape, and their muscles well rounded. It will also keep your horse feeling like they have a job, and aren't being neglected.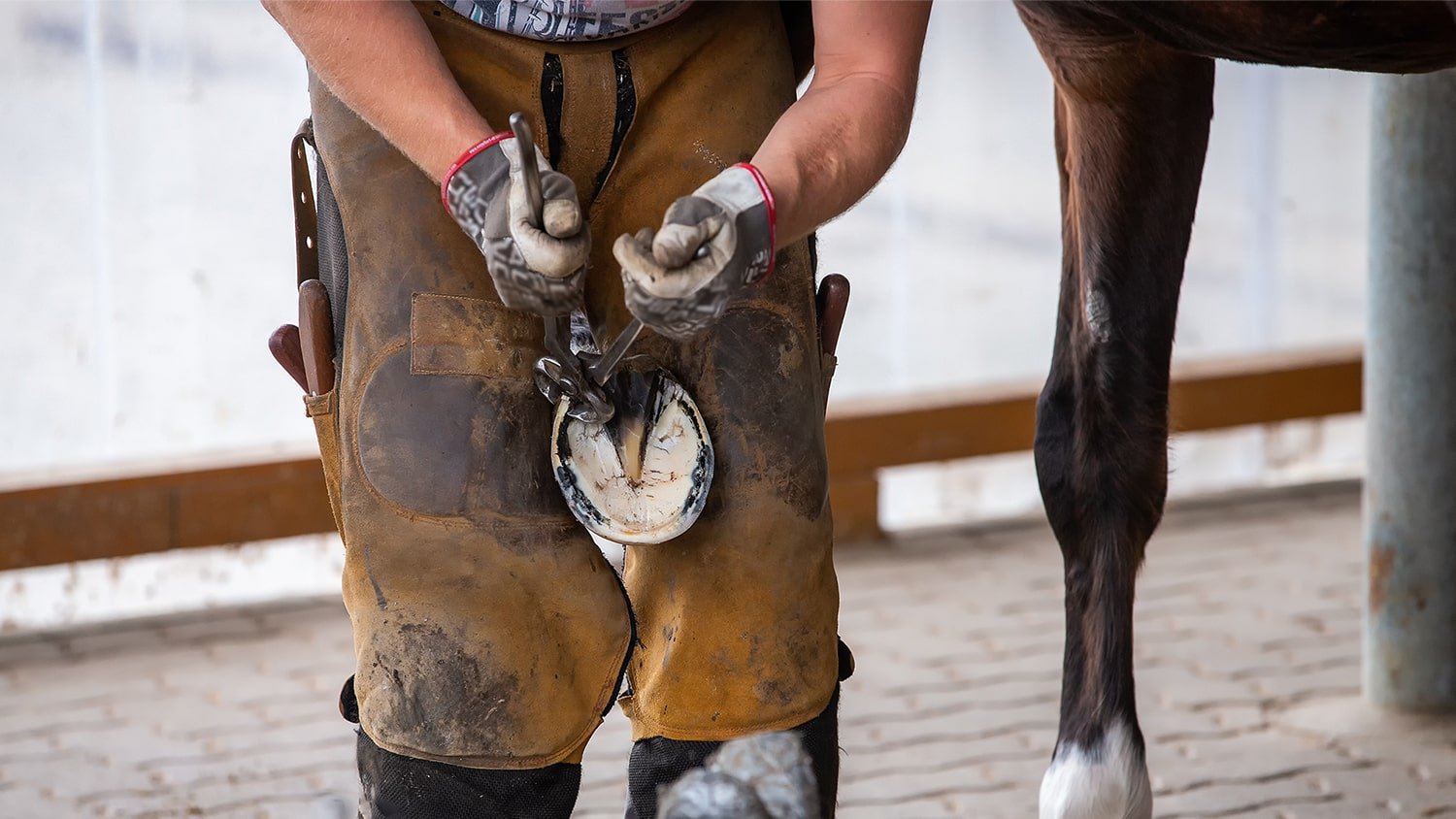 5) Consistent farrier appointments
You already have your horse on a schedule with your farrier. But, as your equine friend gets older, they are more at risk of developing hoof problems.
As you know, bad feet lead to joint problems.
Schedule your farrier appointments every 8 weeks. By doing this you're making sure that your older horse doesn't develop any cracks or run the risk of hoof abscesses.
How do you put weight on an old horse?
Putting weight on an old horse can be challenging. Sometimes it's as simple as floating their teeth, other times you'll have to call your vet for help. Either way, you want your best 4-legged friend to age as gracefully as a bottle of wine.
But even a bottle of wine needs to be kept in proper condition to be drinkable.
Your horse has a delicate balance of needs. Putting them on a specific gut health supplement or switching up their grain can have drastic effects on their health. If you're planning on introducing anything new to their routine, do it slowly and in small increments. If it's a new grain, a ¼ of a scoop of the new stuff mixed in with their old stuff at a time. Just giving your horse what they need all at once can shock their system, and cause diarrhea or, in more sensitive cases, colic.
Make sure you check with your vet before giving your horse any new supplements, changes to their feed, or weight builders.
Check out one of our favorite recipes to help your senior horse pack on the pounds:
Plump Pony Porridge (The best weight gain grain mix around)
1 scoop Rice Bran
1 scoop Equine Senior
1 scoop of Beet Pulp pellets (soaked in hot water overnight), should make enough for 2 feedings
2 scoops Redmond destress gut health
OPTIONAL:

1 tablespoon UNIODISED salt (skip this if you have a salt block already)
1 Vitamine E pellet squeezed and mixed in.
Start by soaking the beet pulp pellets in hot water overnight. Make sure the water is 3-4 inches above the pellets so that everything gets soaked. When you get to the barn add in 1 scoop of Equine Senior and 1 scoop of rice bran.
Add in your horse's normal supplements. If you don't have them on any supplements yet, try adding in the recommended amount of Daily Gold Stress Relief by Redmond.
Add in 1 tablespoon of UNIODISED salt. This will help make your grain more palatable and give them their daily intake of salt. You can skip this step if your horse already has a salt block in their pen.
Last, but not least, add in the vitamin E. Poke a hole in the capsule and squeeze the contents into the mixture. Adding in the vitamin E will help keep your senior horse's coat shiny and healthy-looking.
It takes a lot of heart to take care of your horse into their senior years. Trust that Wilco Farm Stores will have your back to make sure your horse is as happy and healthy as possible. Have a supplement or feed alternative in mind that isn't mentioned here? Drop in to talk to your leading Animal Health Expert.
---
We would love to see your horse photos, use #mywilcolife on Facebook, Twitter, or Instagram and tag Wilco Stores.